Fall kimono look – the go to outfit when you are craving fall and the thermometer is still in the mid 80s.
Like almost everyone else in St. Louis, fall is my favorite season. The leafs are turning colors, pumpkin beer can be drank by the gallon, red wine patio weather has graced us and there should always be s'mores going by a fire.
Unfortunately, St. Louis autumns are not always that charming. For goodness sake, I was in a pool on Saturday basking in 90 degree weather.
Well ladies, I think I have us covered with the perfect "fall not fall days" look. I give you the fall Kimono look. All the charm of wispy long sweaters without the concern that you are bundled for winter on a hot day. Now, I know this weekend looks like fall has finally hit, but I hate to break it to you… We have been tricked! Next week is back into the mid-high 80s.
How to build your own fall kimono look
Step 1 to building your fall kimono look: Buy your Stella and Dot accessories today. While they are beautiful with the fall kimono look, I promise you will find hundreds of other ways to pair your new jewelry in your closet.
– Bracelets: Radiance Coil Bracelet ($29) and Chevron Leather Wrap Bracelet ($59)
– Riad Layering Necklace: ($89) Versatile necklace that can be worn 7 different ways! Hand beaded and braided strands form this versatile wear-everywhere mixed metal piece. Semi precious rose quartz tassel falls from a delicate center strand. Wear all strands together separate or mix and match to suit your look.
– Amala Gold Chandeliers: ($59) Hand-cut semi-precious white agate set in a semi shiny gold frame. Elegant drops for any occasion. 
When you purchase this look from Stella and Dot, you also will qualify for 50% off shopping on the following items through this Saturday!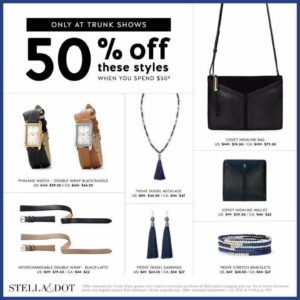 Step 2 to building your fall kimono look: Go and buy the kimono from Amazon. It will be here before the weather decides to become warm again.
Hibluco Women's Sheer Chiffon Floral Kimono Cardigan Long Blouse Loose Tops Outwear (XX-Large, K 9)
Step 3 to building your fall kimono look: Go search for your favorite tank or t-shirt. I dug out a cute tank that I purchased via Amazon. If you are looking for a good gray tank staple, I highly recommend this one.  Alternative Women's Meegs Racer Tank, Eco Gray, Large
Step 4 to building your fall kimono look: Pull the jeans out of the dirty laundry and wash them. You have three days until the weather gets warm and all your new accessorizes arrive.
Step 5 to building your fall kimono look: Open all your boxes and do a happy dance at the cuteness!
Step 6 to building your fall kimono look: Put steps 1 to 5 together and go rock your new "fall not fall day" look.
I can't wait to see you running around town in your very own fall kimono look. 🙂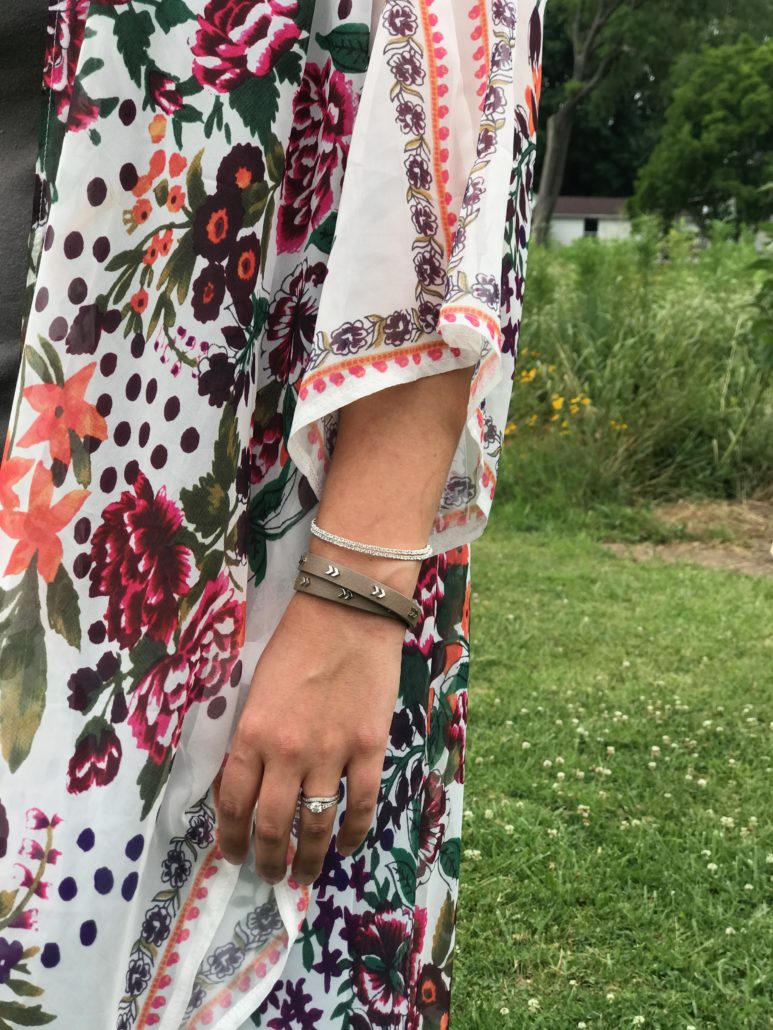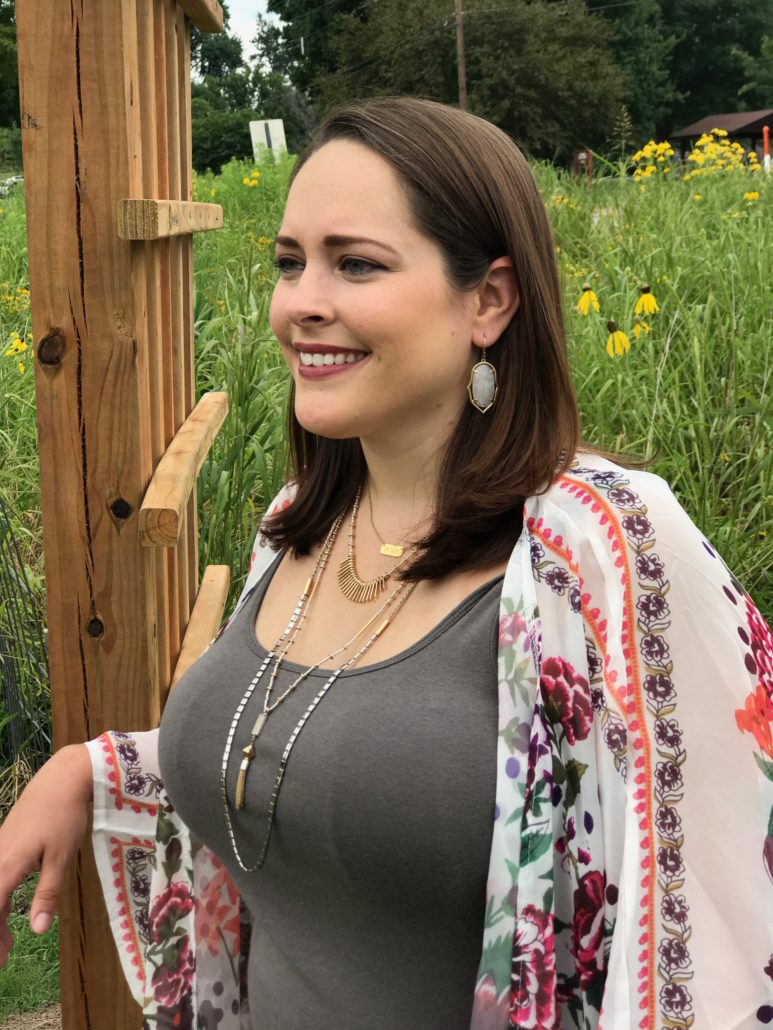 http://scrumptious.style/wp-content/uploads/2017/09/look-1-a.jpg
4032
3024
Nicki
http://scrumptious.style/wp-content/uploads/2016/06/ScrumptiousStyle-Logo-300x73.png
Nicki
2017-09-28 09:45:18
2017-09-28 09:45:18
Fall Kimono Look