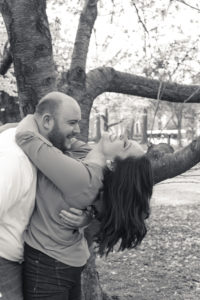 A splash of style, dash of disaster, pinch of Pinterest and teaspoon of travel sums up both Scrumptious Style & my life! 
Scrumptious Style was born on Christmas Eve as my husband, Brad, and I chatted about our passion. I had toyed around with starting a blog for years, but the time was never right…house renovations, marriage, school, new jobs. For once, the timing aligned and Scrumptious Style was born! My blog takes my passion and years of experience as a corporate event planner into providing funny, inspirational and educational stories just for you.
Join me on my journey as I share my life story with you!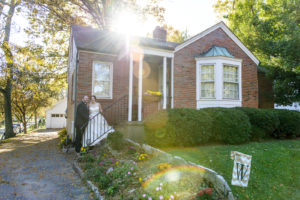 My husband and I have been married for over a year. It has gone by in a blink of an eye, and in this time, our family grew with our first fur-baby, Oscar.  He is a funny little cat who loves to cuddle as I write my Scrumptious Style blogs. If there are typos, be kind and blame it on Oscar. 🙂
We settled a few blocks away from my entire family in a charming neighborhood called Old Town Florissant. Being part of a Catholic Italian family, family and food are extremely important. You can't have one without the other. The only problem is I never learned how to cook anything other than Italian dishes. Scrumptious Style tests my cooking ability and indulges my love of eating. You will find recipes from all around the world, and I will tell you when they were a disaster. No one deserves to eat a bad meal because I need to fill a blog.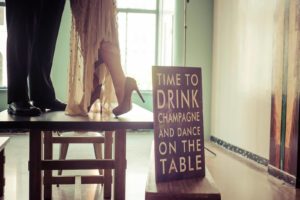 I have always loved parties and fashion. Little did I know, I could make a career out of it! I literally, get to be the life of the party as an event planner. I strive to incorporate my unique vision, love for simple assembly and my love for hosting in each event, whether it be a backyard barbecue or a luxurious gala. I believe events show people part of your personality and allow you to connect with others in a new way. Food, decor and feeling confident in your fashion is the conduit for growing relationships. Take my simple plans and open your heart and home to new and old friends alike.
Thanks for being part of my story and life!